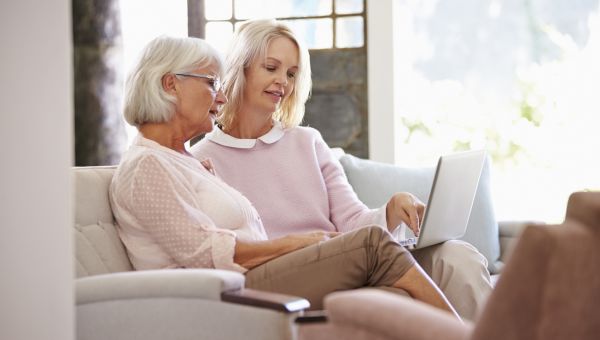 My next patient to see had an extremely rare form of brain tumor. Age? 31.
Let me rephrase that—what I soon learned was that my patient had googled her symptoms. And what did Dr. Google suggest? A cerebellar liponeurocytoma.
What? Exactly.
Not only something extremely rare, but usually not diagnosed until the 40s to 50s. With a more thorough discussion and evaluation, she was diagnosed with a complex migraine, given medications and a follow-up appointment with a neurologist. She left me much more relieved than when she had arrived.
Now, I'm fully in support of patients being as informed as possible, but it's important to consider the source—which brings us to the question, where do you get YOUR health information? Your primary care doctor? Your best friend? Dr. Google?
If you answered "Dr. Google" you're not alone (and don't be bashful—even physicians will turn to it for a quick summary of some medical information). It's estimated that 59 percent of patients search for health information online and one-third tried to diagnose their medical condition on the web. However, you must always consider the QUALITY of the information. You wouldn't trust your Great-Aunt Benhilde for her age-old "golden raisins in rum" salve to treat that urinary tract infection, would you? So why would you trust an unverified site for your health information?
Wikipedia was the subject of a recent study of the quality of online health information. Unfortunately, the study found that the content found on Wikipedia was frequently missing information or had multiple errors. In addition, there's a very high rate of change to the content (some articles are edited between 16 and 46 times a month), so how accurate the information is may depend on when you happen to access it and who changed it last. The study focused on 10 conditions: lung cancer, diabetes, osteoarthritis, coronary artery disease, COPD, hyperlipidemia, concussion, hypertension, major depressive disorder and back pain. It concluded that the concussion article was the only one free of an inordinate number of discrepancies.
The Internet is a fantastic resource, but when it comes to information about your health, choose your sources wisely:
Turn to sites that rely on trusted health professionals for their content. These would include medical centers such as the Cleveland Clinic, universities such as Harvard Medical School, institutions like the American Cancer Society or the American Academy of Pediatrics and companies with physicians and medical professionals reviewing their content. Sharecare is one such site—and, full disclosure, I am also Sharecare's Chief Doctor so I can verify that the information is trustworthy!
Use the information that you find online as a starting point to a discussion with your doctor—not the definitive answer to your question.
The Internet is great for finding even the most rare of conditions. What does that mean for you? Consider the frequency of the condition before becoming convinced that you're the fifth case in the entire world.
Be especially cautious using the Internet for medication information. The same study mentioned above reported that many Wikipedia sources on medications failed to mention contraindications or other cautions. When you're searching for medication information online, make sure that you're getting the full picture—and that would include a discussion with your doctor.
Related: Things to take to every doctor's visit.
An educated patient is a healthier patient. But save yourself some time and aggravation—seek out the most reliable sources and skip the rest.
Related: Learn how personal medical records keep you healthier.
Medically reviewed in July 2019.