Fatty acids are found in many foods -- fish, meat, oils, and vegetables. The fatty acids in fish have many potential benefits, including anti-inflammatory effects. Omega-3 fatty acids also appear to improve heart health, because fish oils help to keep platelets from sticking together and forming the plaques in arteries that cause heart disease and peripheral vascular disease. They fight depression, improve insulin sensitivity, and potentially aid in cancer prevention. Research in many of these areas is ongoing. However, some of the strongest evidence supports the anti-inflammatory, anti-arthritis capabilities of a diet high in omega-3 fatty acids.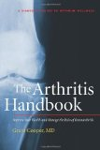 One type of polyunsaturated fat that's particularly good for your heart is omega-3 fatty acid. This type of fat can help lower your triglycerides and reduce inflammation.
Eating foods with omega-3 fatty acids is a great way to lower your risk of heart disease and cancer, says diet and disease prevention specialist Dr. William Li. To learn about some surprising sources of omega-3s, watch this video.
Continue Learning about Omega 3 Fatty Acids