It is extremely important that you change your eating habits to have a more balanced ratio of omega-6 to omega-3 fatty acids. The ratio should be 4:1 or less, but I recommend a ratio of no more than 2:1 for most people, in order to reduce the risk of heart disease, cancer, diabetes, depression, and arthritis. Exceptions to this include people with bleeding disorders and/or a history of bleeding, and people who are taking blood thinners. Always discuss the options with your physician before changing your diet. A consultation with a nutritionist in conjunction with your physician would also be very helpful.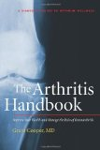 Both omega-3 and omega-6 are responsible for creating the prostaglandins that downregulate inflammation. But, the omega-6s we are eating are mostly highly industrialized and over-processed oils such as corn, soybean, sunflower, safflower, and cottonseed. "Highly industrialized" means damaged, which means it is inflammatory to the body, not anti-inflammatory. These are not the omega-6 oils that produce prostaglandins directly, such as borage, evening primrose, and black currant seed. The omega-6 oils we're eating are linoleic acid (LA), which needs to be conjugated into gamma-linolenic acid (GLA) in order to create the prostaglandins. This is a process that requires many cofactors, including the presence of magnesium and zinc, two very common nutritional deficiencies. The process is also inhibited by excess insulin and the consumption of trans-fatty acids, aspirin, alcohol, and non-steroidal anti-inflammatory drugs (NSAIDs) (like ibuprofen), all extremely common. Furthermore, the ratio of omega-3 to omega-6 in our diet is skewed. Historically, the ratio was one to one. In the standard American diet, the ratio is now anywhere from one to fifteen to one to thirty.

What this means is that we have significantly increased our body's ability to inflame but decreased our body's ability to anti-inflame. This is a big deal because inflammation is a significant health challenge and associated with many of the most common and chronic diseases we're currently seeing: heart disease (inflammation of the arteries), cancer, obesity, diabetes, Alzheimer's, and any of the many conditions ending in "-itis" (arthritis, colitis, bronchitis, and so on).

To rectify this balance, we need to increase our consumption of high-quality omega-3s and reduce our consumption of omega-6s. We need to balance the rest of our diets to ensure that our insulin levels are appropriate, that we have sufficient nutritional cofactors, and that we reduce inhibiting factors so that omega-6s can become the anti-inflammatory prostaglandins we so badly need.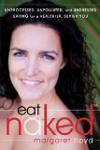 Continue Learning about Omega 3 Fatty Acids