Flax seed comes from the flax plant and also produces a vegetable oil called linseed oil and flax oil. Flax seed, either powdered or ground, is rich in fiber and makes a useful digestive aid. It also contains both antioxidants and a high amount of omega-3 fatty acids, which are essential for the body but often lacking in the mainstream American diet. Some nutritionists think a deficiency of omega-3s can cause heart disease, arthritis, eczema, asthma, breast cancer and macular degeneration.
Flaxseed is an inexpensive source of fiber and omega-3 fatty acids, which is a healthy type of fat. Flaxseed can be found in health food stores and some supermarkets. If they are eaten whole, the seeds pass through the digestive tract undigested. Flaxseed must be ground (as in a dedicated coffee grinder) in order to release the omega-3 fatty acids. They can be ground and sprinkled upon foods. An average serving size of these pleasant, nutty-tasting seeds is 1/4 cup (48 grams), which contains 140 calories and 6 grams of fiber. Flaxseed is best stored in the refrigerator. If it is purchased ready-ground, it is susceptible to decay.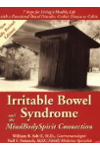 Flax (Linum usitatissimum) is a plant native to the Mediterranean that has been used as a food item for well over 5,000 years. Although whole flaxseeds contain a toxic glycoside, it is detoxified by eating.

Flaxseeds are shaped like sesame seeds, but are slightly larger and have a hard shell that is smooth and shiny. Their color ranges from deep amber to reddish brown depending upon whether the flax is of the golden or brown variety. The flaxseed's flavor is warm and earthy with a subtly nutty edge. While whole flaxseeds feature a soft crunch, they are usually not consumed whole but rather ground, since this allows for the enhancement of their nutrient absorption. Ground flaxseeds can have a relatively mealy texture with a potential hint of crunch depending upon how fine they are ground.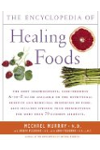 More About this Book
Encyclopedia of Healing Foods
From the bestselling authors of The Encyclopedia of Natural Medicine, the most comprehensive and practical guide available to the nutritional benefits and medicinal properties of virtually everything...
Continue Learning about Omega 3 Fatty Acids