Sources of omega-3 fatty acids include oily fish from cold, northern waters (kippers, herring, mackerel, salmon and sardines). Non-fish sources include flaxseed, walnuts, pumpkin seeds, soy and eggs from free-range chickens or which are "fortified" with omega-3 fatty acids.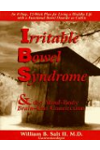 Omega-3 fatty acids are found in some fatty fish and in some plant sources, such as walnuts, canola and soybean oils and flaxseed. Current dietary recommendations are to include fish in your meals at least twice a week. Fish high in omega-3 fats are salmon, tuna (fresh and canned) and mackerel. Pregnant women, nursing mothers and young children should avoid certain fish and eat types lower in mercury.
You need both plant and animal derived omega-3 fats for optimal health.

Plant Based: The shorter-chain form of omega-3 is alpha-linolenic acid (ALA), the only omega-3 found in plants (except for some algae). Foods rich in ALA include flaxseed oil (53 percent), canola oil (11 percent), English walnuts (9 percent), and soybean oil (7 percent). ALA is considered essential because your body can't make it, so you need it in your diet -- or its long-chain derivatives.

Animal Based: The longer-chain forms of omega-3 are found mostly in animals and they are eicosapentaenoic and docosahexaenoic acids (EPA and DHA) and are highly unsaturated, mainly found in fish, shellfish and krill. DHA is the primary structural component of your brain and retina, and EPA is its precursor. Your body can make some EPA and DHA from short-chain ALA, but does so inefficiently. Recent studies suggest less than one percent of ALA is converted, if you are consuming the typical Western diet. DHA is found in cod liver oil, fatty fish, and in smaller concentrations in the organs and fats of land animals.
Continue Learning about Omega 3 Fatty Acids