Also known as polyunsaturated fatty acids (PUFA), omega-3s are essential fatty acids, meaning the body needs them for building cell membranes. The body cannot make them, so you must get them through food. There are three primary types of omega-3s. Those that are considered most beneficial are eicosapentaenoic acid (EPA) and docosahexaenoic acid (DHA), and fish is the best dietary source for these omega-3s.
Eating a diet rich in omega-3s has been shown to:
reduce risk of death from a sudden heart attack
lower risk of heart disease and stroke
reduce inflammation, helping to prevent chronic diseases such as heart disease, cancer and arthritis
improve brain function such as memory and cognition
There are three main types of omega-3 fatty acids:

Alpha-linolenic acid (ALA) is the omega-3 fatty acid that's found in plants. ALA is critical to our survival; it's one of the two "essential" fatty acids that the body cannot make, so we must get it from foods (linoleic is the other essential fatty acid).

Sources: Have one of the following every day: flaxseeds or flaxseed oil, canola oil, walnuts, and foods enriched with omega-3s, such as these products sporting the Best Life Seal of Approval: Barilla PLUS pasta, Flatout Flatbread, Hellman's Canola Cholesterol Free Mayonnaise, Silk DHA Omega-3 & Calcium Soymilk (contains both ALA and DHA), Smart Balance Buttery Spread, Smart Balance Peanut Butter.

Eicosapentaenoic acid (EPA) and docohexaenoic acid (DHA) are the omega-3s found primarily in fish; there are also small amounts in meat from grass-fed animals. These seem to have more potent and direct benefits to the heart, brain, and joints than ALA and are what make up most omega-3 supplements.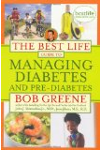 Continue Learning about Omega 3 Fatty Acids