Joseph Mercola, D.O., a board-certified osteopath, says increasing your intake of animal-based omega-3 fatty acids protects against cardiovascular disease, neurological disease, joint health, PMS, and more.
Dr. Mercola recommends krill oil, an excellent source of animal-based omega-3 fatty acids and antioxidants. Krill are tiny ocean crustaceans that other fish eat; they're low on the food chain and sustainable for the environment. Krill oil is superior to fish oil; it contains more antioxidants and is less perishable.
If you have a seafood allergy, do not take krill oil. If you are on blood thinners or supplements that thin the blood, check with your doctor before taking krill oil.
This content originally appeared on
doctoroz.com
Omega-3 fatty acids help to protect mental and physical health. The two primary omega-3 fatty acids found in fish oil are eicosapentaenoic acid (EPA) and docosahexaenoic acid (DHA). Both EPA and DHA promote and maintain the normal, restorative response throughout the body. In addition, EPA/DHA supports heart health and circulatory integrity, and may help maintain healthy triglyceride levels already in the normal range. Those with documented heart health concerns are advised to supplement with 1,000 mg of EPA/DHA per day. DHA is a constituent of membranes of nerve cells in the brain and is thought to play an important role in normal brain development and function.
The detrimental effects of diets high in saturated fat and cholesterol have been stressed for decades. Likewise, the importance of the omega-3 fatty acids in the battle against chronic disease is now well known. Fish consumption, in particular, has shown tremendous protection against heart disease and cancer because of the high content of omega-3 fatty acids in fish.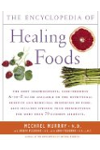 More About this Book
Encyclopedia of Healing Foods
From the bestselling authors of The Encyclopedia of Natural Medicine, the most comprehensive and practical guide available to the nutritional benefits and medicinal properties of virtually everything...
Continue Learning about Omega 3 Fatty Acids