Omega 3 fatty acids in the form of EPA and DHA come from microalgae in the ocean, which is consumed by fish, making both the microalgae itself and the fatty fish that eat it (salmon, sardines, herring, mackerel) good sources of this type of omega 3's. Another form, ALA, which is less readily converted into the longer-chain EPA and DHA is also found in walnuts, flaxseed and flax oil, canola oil, soybeans, as well as chia and hemp seeds.
Fish are the best single source of omega-3 fatty acids. If you're not allergic to fish, and are neither a vegetarian nor a vegan, you need to consider the important, life-saving qualities of fish. It is high in protein, low in overall fat, high in omega-3 fatty acids, and high in B-vitamins, minerals, and even calcium.

There are other ways to get enough omega-3 fatty acids if you are a vegetarian or simply don't like fish. Vegetable oils that are rich in omega-3 fatty acids include primrose, canola, linseed, walnut, ground or milled flaxseed, and wheat germ oils. Other foods rich in omega-3 fatty acids include walnuts, pumpkin seeds, hemp seeds, tofu, green leafy vegetables, soybeans, certain margarines, grassfed game, chickens that are fed omega-3 fatty acids, and the yolks of their eggs. However, there is some evidence that the alpha-linolenic acid consumed in green leafy vegetables and sources other than fish are not metabolized into eicosapentaenoic acid (EPA) and docosahexaenoic acid (DHA) omega-3 fatty acids as readily as when alpha-linolenic acid is consumed in fish.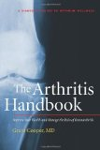 One way to offset the gaseous side effects of a dramatic increase in dietary fiber is by eating a Peruvian whole-grain seed called chia, the same grain used to make Chia Pets -- although you obviously shouldn't eat a Chia Pet.
Chia is as chock-full of fiber as other whole grains, but it packs in even more vitamins. A cupcake made with chia has more magnesium than about ten heads of broccoli, and it's got as much calcium in it as a couple cups of milk, It adds one other thing, too, by the way. It's very rich in omega-3 fatty acids.
Omega-3 fatty acids are another way to stay young that has gotten plenty of media attention. If you're relying on flaxseed for your omega-3s, you most likely need to roast or grind the seeds to release the oils. If you just eat them, you'd need to really chew them with your teeth, which is difficult. Other good sources include walnuts and hemp seeds.
One of the most widely reported sources of omega-3s is salmon. Recently, many concerns have been raised about eating salmon -- whether the fish is wild or farm-raised, worries about global sustainability, over-fishing, and rising mercury levels. The best way to get around these issues, is to get to the source and eat what the salmon eat: spirolina algae, which has valuable DHA omega-3s. We can avoid the issues of sustainability because we can get a ton of it. You can grow algae pretty easily, and it's a much more efficient way of getting it.
A crucial part of any well-rounded diet includes one or two tablespoons of olive oil a day in foods like salad dressing.
One thing to keep in mind about olive oil is that you should not fry foods in it. "If you take a healthy fat and you fry it -- if it reaches its smoking point -- then you actually are oxidizing it, when you oxidize it, you actually damage the fats, so you lose a lot of the benefit."
Rather than putting the oil in a pan and heating it, a better method is to put the food in the oil first and then add it to a heated pan. That's a wonderful way of reducing the amount of oxidation that occurs.
This content originally appeared on
doctoroz.com
Continue Learning about Omega 3 Fatty Acids