Here are some tips on how to get omega-3 fatty acids into your diet:
Eat small, cold-water fish, such as wild salmon and light canned tuna, 2-4 times per week.
Use oils rich in omega-3 fatty acids, such as flaxseed, canola, olive, and primrose seed.
Cut down on processed foods and animal fat that contain proinflammatory omega-6 fatty acids.
Aim for a ratio of omega-6 to omega-3 fatty acids consumption of 2:1, and be sure that it does not exceed 4:1.
Eat green leafy vegetables and tofu to supplement your omega-3 fatty acid consumption.
If you have no contraindications, and after a discussion with your physician, take fish oil, evening primrose seed oil, flaxseed oil, or borage seed oil supplements.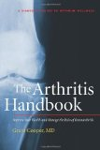 To raise your intake of omega-3s simply and safely, follow these guidelines:
Eat fish at least twice a week, particularly those rich in EPA and DHA.
If you absolutely won't touch fish, eat flaxseed -- rich in ALA, it's the most potent plant form of omega-3s there is. Other sources of omega-3s include canola oil, walnuts, broccoli, cantaloupe, kidney beans, and cauliflower.
If possible, opt for grass-fed poultry and beef. They have much higher levels of omega-3s than animals that are fed conventional grains.
Some fatty fish, including wild swordfish, tilefish, and shark, contain high levels of toxins, including mercury and PCBs. Don't eat more than seven ounces of these fish a week, and children and pregnant women shouldn't eat them at all.
Before you take an omega-3 supplement, talk to your doctor. Depending on your health or any medications you take, it may not be right for you.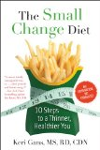 It is recommended that you include omega-3 fatty acids in your diet if you are trying to lower your cholesterol. Omega-3 fatty acids are polyunsaturated fats that aid in lowering total and LDL cholesterol. Food sources include: fatty fish (salmon, tuna, mackerel, sardines, and herring), flaxseed oil, canola and soybean oil, flaxseeds and walnuts.
Continue Learning about Omega 3 Fatty Acids