Omega-3 fatty acids in the membrane help platelets move through the arteries without sticking together. Platelets, the cells in your blood vessels that are responsible for clotting, are one of the primary culprits in the development of cholesterol plaques in the arteries, which leads to coronary artery disease, heart disease, and heart attacks. By allowing platelets to slip and slide past each other -- thanks to the malleable cell membranes -- a diet rich in omega-3 fatty acids is believed to lower the risk of heart disease.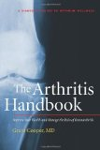 While fish is low in heart-unhealthy saturated fat, it provides another healthy quality that makes it a ringer for your heart. The omega-3 fatty acids in fish can help slow the plaque buildup in your arteries that contribute to heart disease as well as reduce your risk of dying from heart disease.

It is currently recommended that you eat two fish meals, especially omega 3-rich fatty fish, weekly. Salmon, sardines, and tuna are all good sources of omega 3.
Continue Learning about Omega 3 Fatty Acids