Picture the brain as a tree. The information travels along the trunk (or axon) in order to hook up with another neuron and pass the message along. To move the message faster and avoid wrong connections, the axon has to be protected by a myelin sheath -- think of it like the bark of a tree or the coating of an electrical wire; it keeps the fragile stuff inside protected.

Myelination—the formation of this protective coating -- starts at about five months of gestation in nerves extending to our organs and extremities from the spinal cord, but much later in the brain.

Because myelin is made up of about 80 percent fats and 20 percent proteins, healthy fats (such as DHA, which makes up over 97 percent of omega-3 fat in brains) are essential to aiding the myelination process. That importance continues from before birth until 8 years of age, with DHA helping give children higher brain function and increased IQ. This is why all infant formula made in the U.S. has DHA-Omega 3 included as supplement.

If you are using formula in addition to or instead of breastfeeding, make sure to get the kind with the most DHA. It turns out that most major brands have 32 mg per bottle; check the label and make sure each bottle contains that much.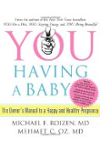 Continue Learning about Omega 3 Fatty Acids