There are certain fatty acids (omega-3s and -6s) that the body doesn't make, so it's necessary that we get these from the food we eat. Like our multivitamins, which provide foundational support for vitamins and minerals, essential fatty acid supplements can provide these nutrients to ensure we meet our required daily intake. For optimal energy and health, we recommend dietary supplements from whole food forms. This may be in the form of fish oil (especially from wild salmon), flaxseed, chia, and hempseed oils. Vegetarians or those not eating fish or taking fish oil supplements can also choose micro-algae-derived DHA and EPA supplements. Shoot for at least 500 mg of omega-3.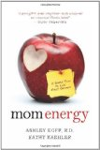 More About this Book
Mom Energy: A Simple Plan to Live Fully Charged
       From celebrated dietitian Ashley Koff and fitness trainer to the stars Kathy Kaehler comes Mom Energy, an exciting new way for moms to tap into their own natural and renewable sources of...
Omega-6 is found in:
Seeds
Nuts
Eggs
Sunflower and soybean oil (which are in lots of snack foods, such as crackers, cookies, and cereals)
Omega-3 is found in:
Cold-water fish such as salmon and sardines,
Flaxseed oil
Walnuts
Sunflower seeds
Almonds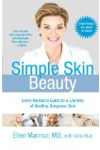 Continue Learning about Omega 3 Fatty Acids