Fish high in omega-3 include:
Anchovy
Atlantic herring
Atlantic salmon
Bluefish
Capelin
Dogfish
Mackerel
Sardines
Shad
Sturgeon
Tuna
Whitefish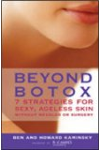 To reap all the many heart and mind benefits, try to include omega-3-rich fish in your diet twice a week. Even if you are not a "fish" person, perhaps there are easy options you may not have thought of, which I've listed below.
Salmon: If the fish counter seems too pricey, check the freezer part of the fish aisle. Frozen filets are usually significantly cheaper, and then you don't have to worry about wasting any (and you can stock up when they are on sale). Another less expensive alternative is canned salmon, delicious in sandwiches, or on toasted pita or crackers.
Tuna: Canned chunk light tuna packed in water is one of the best bargains in the supermarket. Top your salad with tuna at lunch for a protein and DHA boost, or blend tuna with avocado for a creamy, nutrient-rich sandwich filling without the saturated fat of mayonnaise.
Sardines, Mackerel, and Anchovies: Canned or fresh, these are lean and green superfoods rich in vitamin D, selenium and DHA. Mash 2 sardines or anchovies into your favorite southern Italian tomato sauce recipe -- and voila, a deliciously deep "umami" flavor without the fishiness. I can honestly say that canned sardines have come a long way in taste and texture; some even come in lemon and oil, or tomato sauce -- delicious with whole-grain crackers for a super snack! And many have pop lids to make on-the-go nutrition easy.
Barramundi: This is a great alternative for people who don't like fish, as it's a deliciously mild but meaty white fish. A type of sea bass, barramundi has almost as much omega-3 as wild salmon. Look for it as frozen fillets, in microwaveable frozen pouches (super convenient), or on your favorite seafood restaurant menu.
Continue Learning about Omega 3 Fatty Acids