All Americans need to consume docosahexaenoic acid (DHA), especially women of child-bearing years and young children -- and consuming it from different dietary sources can help ensure adequate levels as well as absorption. Algal DHA is a vegetarian source that is equally well, if not better, absorbed DHA than other vegetarian sources of essential fatty acids that require additional steps to make usable DHA.

Fish sources of DHA also include other omega 3 fatty acids as well as other omegas (there are as many as 16 different omegas), vitamins, protein and antioxidants. Algal DHA is not meant to replace wild fish sources but it can complement modest fish consumption (1-2 servings weekly of wild fish) in the diet to ensure sufficient DHA intake. For those who don't consume fish, algal DHA presents an opportunity to get this core, essential, nutrient into the body.
DHA, or docosahexaenoic acid, is an omega-3 fatty acid. It has many important functions, including making up a significant portion of brain tissue. Watch the animation to learn more about DHA.



Some ill-advised folks might say that the greatest nutritional discovery of the last decade has been the Baconator (a whopping 830 calories, I don't think so). The real nutritional hero is DHA, or docosahexaenoic acid, the active form of omega-3, which helps constitute nerve membranes and keeps the nerves to your muscles firing, as well as helps encase muscles. You can get this in fish oils, or from the algae that fish eat. Try 600 milligrams of DHA a day (equivalent to 2 grams of fish oil if you like that taste better).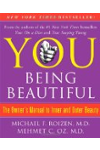 Continue Learning about Omega 3 Fatty Acids