There are many possible complications of sleep apnea. People with sleep apnea tend to be overly tired and have trouble concentrating, which can lead to trouble such as traffic accidents. Serious problems like high blood pressure, stroke, and heart failure can also result from untreated sleep apnea. Additionally, people with sleep apnea may experience post-surgical complications.
Obstructive sleep apnea results in low oxygen levels in the blood, because the blockages prevent air from getting to the lungs. The low oxygen levels also affect brain and heart function. OSA is more common than asthma in adults, and up to two-thirds of the people who have obstructive sleep apnea are overweight.

For those who have OSA, elevated levels of pro-inflammatory markers in the body can directly worsen the problem. Those with more than twenty apneas (complete obstructions) per hour of sleep may have a greater risk of dying from cardiac rhythm and rate disturbances, and complications of high blood pressure such as stroke and heart attacks, than do people with fewer apneas.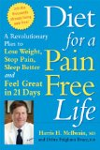 Some of the possible complications of obstructive sleep apnea (OSA) include:
increased risk of hypertension, abnormal heart rhythms, heart attack and stroke
decreased physical performance
impaired concentration and poor judgment
forgetfulness
mood swings or behavior changes
difficulty managing high blood pressure
increased risk for and/or difficulty managing diabetes
Continue Learning about Obstructive Sleep Apnea