Sleep deprivation caused by snoring and OSA can make you feel moody, tired, and mentally impaired. In fact, researchers claim that those with OSA have more car accidents and sick days than non-snorers. People with OSA also have poor concentration, impaired memory and do poorly on psychological testing. This may be caused by the low levels of oxygen in their blood, however, correcting the problem may let you experience all stages of sleep and rejuvenate your body.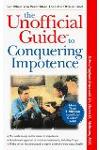 More About this Book
Unofficial Guide to Impotence
The Unofficial Guide to Conquering Impotence delivers the inside scoop on impotence: the truth about Viagra, what treatments really work, and how lifestyle changes can aid in conquering...
Continue Learning about Obstructive Sleep Apnea