Bariatricians are doctors who specialize in the medical treatment of obesity and its related disorders. Bariatric surgeons are doctors who perform surgical procedures to treat morbid obesity.
There is a certification board for bariatricians (medical weight specialists) which have just received a new title: medical obesity specialists. ASBP.org and ABOM.org are 2 websites that are devoted to physicians who treat weight as a specialty.
Many primary care doctors aren't specialized in weight control, and often cannot devote the time to the issue. They have also been discouraged by talking with patients about weight loss and not feeling like they've made a difference. Often, obese people have extra weight illnesses, like hypertension, diabetes, osteoarthritis, sleep apnea, and one or more of these can go undetected.

Knowing the straight dope on your health (and what any extra weight has done to it) can be another kind of motivation. If you feel like you're not getting anywhere with your primary doctor and need further medical advice, see a weight specialist called a bariatrician. You can find board-certified specialists at www.asbp.org.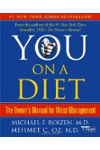 Continue Learning about Obesity