What should the government do to solve the obesity problem?
Dr. Judy Salerno, executive officer of the Institute of Medicine, says the government's role in the obesity problem is to protect those who are most vulnerable. Learn more by watching the video.
Continue Learning about Obesity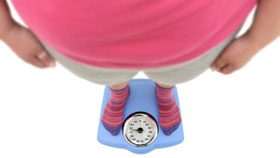 If you have too much body fat, you are obese, just like over 70 million other Americans. It happens because you eat more calories than you use, and your body converts the excess to fat. There are lots of reasons that this can happ...
en. Our lifestyle may lack exercise, we are given portions that are too big and too caloric when we eat, and some of us are just more efficient genetically at converting food into fat.
More