More than two-thirds of the U.S. is overweight—one-third is obese. In this video, Ronald Tamler, MD, clinical director of the Mount Sinai Medical Center, says the epidemic is related to more issues than just diabetes.
There is a close link between obesity and diabetes type 2 risk. In fact, the majority of overweight or obese American adults either have type 2 diabetes or prediabetes. Therefore, weight loss is a good place to start in beating this silent killer. When a person puts on 11 to 16 pounds of body weight, he has double the risk of developing type 2 diabetes. Those who gain 17 to 24 pounds triple their risk.
Losing about 10 percent of your body weight (if you're overweight or obese) can help with insulin sensitivity and blood sugar management. By maintaining an active lifestyle, even by just walking 30 minutes a day, you can increase your body's response to insulin (insulin sensitivity) and reduce your chances of needing medication to manage diabetes.
Diet and lifestyle do play a large role in developing obesity and diabetes, but family history and ethnicity are also important factors to consider. There are many people who eat healthy and exercise who still develop diabetes likely due to genes.
Even with the presence of the thrifty genotype, diet and lifestyle are the critical factors in determining obesity and diabetes. To illustrate this fact, all that we have to do is compare the rate of diabetes and obesity of Pima Indians living in Arizona to those living in isolated regions of Mexico who still cultivate corn, beans and potatoes as their main staples and a limited amount of seasonal vegetables and fruits such as zucchini, squash, tomatoes, garlic, green peppers, peaches and apples. The Pimas of Mexico also make heavy use of wild and medicinal plants in their diet. They work hard, have no electricity or running water in their homes, and walk long distances to bring in drinking water or to wash their clothes. They use no modern household devices; consequently, food preparation and household chores require extra effort by the women. In contrast, the Pima Indians of Arizona are largely sedentary and follow the dietary practices of typical Americans.
The differences are astounding. Even when the obesity and type 2 diabetes rates of adult Arizona Pimas were at an all-time high of 100 percent and 65 percent, respectively, the rates in the Mexican Pimas were significantly lower—obesity was less than 10 percent, and type 2 diabetes was virtually nonexistent. Remarkably, the Mexican Pimas are able to avoid obesity even when consuming a diet rich in carbohydrates. The secret to their diet is not that it is high in carbohydrates, but that it consists of whole, unprocessed foods, loaded with fiber. In fact, the Mexican Pimas have been enjoying the benefits of a high-satiety diet, a diet that keeps them feeling full without overfilling them with calories.
Further evidence that diet and lifestyle appear to be able to overcome even the strongest genetic predisposition is some of the intervention studies with Pima Indians. When they are placed on a more traditional diet along with physical exercise, their blood sugar levels improve dramatically and weight loss occurs. The focus right now of various medical organizations such as the National Institutes of Health in combating the epidemic of diabetes and obesity in the Pima Indians is to educate children on the importance of exercise and dietary choices to reduce the risk of type 2 diabetes.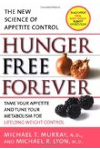 Continue Learning about Obesity