It is difficult to say whether obesity runs in families because of genetic links or whether it is common in families because of the environment they share. Family history and genetic predispositions can cause a tendency toward obesity when they concern genes that affect metabolism. However, even if someone does not have a genetic predisposition toward obesity, they can become obese because of the environment they grow up in. If their environment or family fosters unhealthy eating habits and inactivity, that individual may very well become obese.
Ethnicity also plays a role, since many African Americans, Hispanics, and Pacific Islanders experience obesity.
Yes and no. While there is no actual "fat gene," virtually all of us have inherited a powerful tendency toward obesity. It actually begins at the moment of conception as the genetic codes from our parents combine. This tendency is mostly in the form of survival mechanisms built into our normal physiology. And, although there may or may not be a specific fat gene, the tendency to be overweight is definitely magnified by the presence of obesity in our parents. If one of our parents is obese, we have an uphill battle in life with obesity. If both parents are obese, it is an uphill battle with a fifty-pound backpack - a little harder but not impossible. Like most health conditions, however, while there may be a genetic tendency toward obesity or thinness, environmental and dietary factors are more important. For an example, let&aposs take a look at the case of the Pima Indians.
A century ago, the Pima Indians, native to Arizona, were a lean and wiry people. Obesity was unknown to them. In fact, they had no word in their vocabulary to describe being fat. Once placed on reservations, they were no longer faced with periodic food shortages. As the Bureau of Indian Affairs provided them with flour, sugar, oil, and corn, an astonishing thing happened. These lean and wiry people developed an astronomical incidence of obesity. At one time, 100 percent of adult Pima Indians were grossly obese and the incidence of type 2 diabetes was a staggering 65 percent. The numbers have come down a bit (70 percent and 22 percent, respectively), but are still among the highest in the world.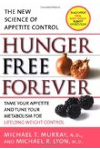 Continue Learning about Obesity