Obesity is a disease, although the National Institutes of Health (NIH) has a hard time calling obesity a disease. It is a disease of metabolism, and it causes many other problems like diabetes, high blood pressure, sleep apnea, degenerative joint disease, so it is truly a disease. It increases your risk of cancer, heart disease and many other things. Because of the social implications and the social attitudes toward obesity for so many years, the NIH has had trouble calling it a disease, but it truly is.

Billions of dollars are spent treating diseases like diabetes and high blood pressure specifically, but they're all inter-related, and they're all intertwined with obesity. So if obesity is treated, all of those diseases are also treated. Instead of treating them all individually, they can be attacked as a single group by treating obesity itself. It's like treating cancer without actually attacking the tumor. The tumor is obesity, and it needs to be attacked.
The rising number of Americans who are seriously overweight has fueled an intense discussion among scientists, public health officials, advocacy groups, insurance companies, and drug makers about whether obesity should be acknowledged as a "disease." This reclassification may mean an enormous shift in the paradigm of how obesity is treated including the requirement for insurance companies to offer coverage to millions who need treatment for weight problems. Supporters of this position argue that current scientific knowledge has clearly established that obesity is a discrete medical condition that independently affects health. Officially classifying obesity as a disease would help de-stigmatize the condition, much as the classification of alcoholism as a disease made it easier for many alcoholics to get treatment. Opponents contend that obesity is similar to high cholesterol or cigarette smoking - a risk factor that predisposes someone to illness but is not an ailment in itself, such as lung cancer or heart disease. While this distinction clearly has implications far outside the scientific community, it is important to note that regardless of the label, obesity is a complicated condition in which excess body fat has accumulated to the extent that it may have an adverse effect on health, leading to reduced life expectancy, decreased quality of life for many and/or increased health problems.
It may help to think of obesity as a chronic disease like diabetes or hypertension, and thus it should be treated as one. The overweight or formerly overweight man or woman must maintain a lifelong campaign against weight gain with daily attention to all those habits of living such as diet and activity that impact weight, just as a diabetic must be continually vigilant about those habits that affect his or her insulin sensitivity. And above all, the chronic disease of obesity is best treated with regular, ongoing exercise and prudent eating.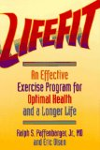 Obesity is most definitely a disease, but it's unique, says Dr. Judy Salerno, executive officer of the Institute of Medicine. In this video she talks about what sets obesity apart from other diseases.
Experts disagree about whether or not obesity is a disease. Some doctors and other healthcare professionals routinely describe obesity as a disease. Other scientists say that obesity doesn't fit the usual definition of disease, since it lacks a specific set of symptoms and doesn't necessarily cause any form of physical impairment. But there is no debate over whether obesity increases the risk for other diseases, including heart disease, type 2 diabetes, some cancers, osteoarthritis and many other medical conditions.
Continue Learning about Obesity