The sad truth is that in this country we have an epidemic of overweight and sedentary children. Their bodies are old before their time, and they are living with chronic metabolic diseases previously seen in old age. Our children are overweight and immobile largely because we teach them to be that way. Research shows that the children of overweight and sedentary parents have an 80 percent higher likelihood of being overweight and sedentary themselves. They are watching and learning from us. If they are not moving, it is because we have taught them not to.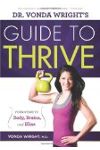 Some studies have suggested that a combination of genetics and family environmental influences put children of overweight parents at greater risk of becoming overweight or obese in childhood and adulthood.
As primary providers and caregivers to children, parents are responsible and accountable for what their children eat. Children cannot purchase food and, at young ages, are not capable of preparing meals so it is up to the parents to ensure their kids are eating healthy, well balanced meals. It is also the parents' responsibility to promote and encourage their children to be physically active on a regular basis.

If one or both parents is overweight or obese, there is a good chance their diet is unhealthy and they are not participating in a regular exercise program. Children are like sponges; they soak up information in their environment and take cues from their parents on how and what to eat as well as whether or not to be physically active. If parents show little value for a healthy lifestyle, it is quite likely the child will develop the same set of values.
Parents and caregivers must learn to lead by example. Overweight kids have a 70% chance of becoming overweight adults; a scary statistic considering that, today, 1 in 3 American children are considered overweight or obese by BMI standards. To reverse the epidemic of obesity, it is imperative to educate parents on healthy lifestyle habits which they can teach their children and help to build a new generation of healthy, strong adults.
Continue Learning about Obesity