A recent report estimated that, in the United States, 14 percent of deaths from cancer in men and 20 percent of deaths in women were due to overweight and obesity.
This answer is based on source information from the National Cancer Institute.
In this era of an obesity epidemic, interest in dieting is higher than ever before. Obesity is the second most common cause of death from behavioral risks; 400,000 people died of obesity-related illness in 2000. Only smoking killed more.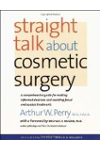 Continue Learning about Obesity