There has been a profound shift in our populations of gut bacteria -- the little creatures that live in our digestive tracts -- and studies show the changes as correlated with increased fatness.

There are actually 10 times more bacterial cells in your body than human cells: 100 trillion of them to 10 trillion of you. For the most part, these bugs help us, improving our immune system, providing vitamins, and preventing other harmful bacteria from infecting us. These bacteria also regulate how well we harvest energy from our food.

So far, two primary strains of bacteria have been found to influence fat absorption, almost regardless of diet: Bacteroidetes and Firmicutes. Lean people have more Bacteroidetes and fewer Firmicutes; obese people have more Firmicutes and fewer Bacteroidetes. As obese people lose weight, the ratio of bacteria in their gut swings confidently over to more Bacteroidetes.

This finding has significant enough implications for national health that the National Institutes of Health (NIH) launched the multi-year Human Microbiome Project in late 2007. It is like a Human Genome Project for bacteria and intended to explore how some of the 40,000+ species of micro-friends (and fiends) are affecting our health and how we might modify them to help us more.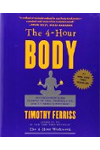 There is a connection between gut bacteria and obesity. Elevated levels bad bacteria in the gut are found among those with higher BMI. In this video Robin Miller, MD, shares two ways to reduce bad bacteria.
Continue Learning about Obesity