Obesity is more than a cosmetic problem. It increases the risk of developing a variety of health conditions, including heart disease, diabetes, lung diseases, arthritis, fatty liver, gallbladder disease, reproductive problems, skin conditions and cancer.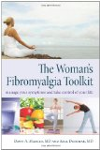 Obesity isn't just a cosmetic concern; it increases your risk for diseases and health problems. Some of those problems include the following:
type 2 diabetes
high triglycerides and low high-density lipoprotein (HDL) cholesterol
high blood pressure
heart disease
stroke
cancer
breathing disorders, including sleep apnea
gallbladder disease
gynecological problems, such as infertility and irregular periods
erectile dysfunction and sexual health issues
nonalcoholic fatty liver disease
osteoarthritis
Health risks associated with obesity include high blood pressure, heart disease, diabetes, cancer, sleep issues and bone and joint problems. Watch as I describe the impact obesity has on the body.
The health risks associated with obesity are the following:
Cardiovascular system
Chronic venous insufficiency and varicose veins
Hypertension
Hyperlipidemia (high cholesterol and triglycerides)
Atherosclerosis
Deep vein thrombosis
Peripheral vascular disease
Digestive system
Gastroesophageal reflux disease (heartburn)
Gallbladder disease
Nonalcoholic steatohepatitis (fatty liver disease)
Endocrine system
Type 2 diabetes
Pancreatitis
Musculoskeletal system
Osteoarthritis
Rheumatoid arthritis
Vertebral disk herniation
Degenerative joint disease
Inguinal hernia
Low back pain
Nervous system
Carpal tunnel syndrome
Stroke
Dementia
Depression
Reproductive system
Infertility
Menstrual abnormalities
Pregnancy abnormalities
Hirsutism (female masculinization)
Impotence
Polycystic ovary syndrome (PCOS)
Neural tube birth defects
Infertility
Respiratory system
Asthma
Obesity hypoventilation syndrome
Sleep apnea
Pulmonary hypertension
Urinary system
Urinary stress incontinence
Increased uric acid
Renal disease
Dermatologic system (skin)
Cellulitis (inflammation or infection of the connective tissue of the skin)
Fungal skin infections
Immune system
Cancers (breast, prostate and colon)
Poor healing of wounds and infection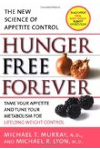 The following are risks related to obesity:
Heart disease: Even excess weight of 20 pounds doubles your risk of heart disease. Reducing your weight by just 10 percent can lower your unhealthy blood cholesterol (LDL) and raise the good cholesterol (HDL).
High blood pressure: Obesity doubles the risk of high blood pressure.
Diabetes: Close to 80 percent of people with type 2 diabetes are obese. Overweight children are now developing type 2 diabetes. Weight loss may allow diabetics to omit medication.
Cancers: There's a link between obesity and cancer. High-fat, low-fiber diets are connected to increased risk of colon cancer. Women who are overweight have an increased risk of breast and endometrial cancer.
Osteoarthritis: Being overweight increases the pressure on your bones, joints and cartilage.
Gallbladder disease: Gallstones increase in frequency as body weight increases. As you can see, obesity isn't worth the risk.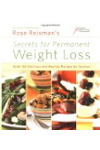 A variety of medical problems are associated with being obese. The risks associated with medically severe obesity are greater than the risks associated with its surgical treatments.
Diabetes. Non-insulin-dependent diabetes is highly associated with obesity. A weight gain of 11 to 18 pounds increases a person's risk of developing type 2 diabetes to twice that of individuals who have not gained weight. After weight loss, up to 80 percent of patients find they no longer have symptoms or require diabetes medication. Obese patients who are not diabetic will significantly reduce their risk of developing diabetes with weight loss.
Heart disease. There is an increased risk for heart disease, such as heart attack, congestive heart failure, angina or chest pain, sudden death and abnormal heart rhythms.
Hypertension. Hypertension is also a risk factor of obesity. Losing weight is one of the primary recommendations for individuals with high blood pressure.
Infertility and complications of pregnancy. Many severely overweight women are infertile because their fatty tissue alters normal estrogen hormone levels. This causes the ovaries not to release eggs. Weight loss can significantly increase one's chances of becoming pregnant.
Obesity during pregnancy is associated with increased risk of death in both the baby and the mother and increases in maternal blood pressure by 10 times. Women who are obese during pregnancy are more likely to have gestational diabetes and problems with labor and delivery.
Sleep apnea. Sleep apnea (gaps in breathing during sleep) is a very common and serious complication of obesity. It can become so serious that heart and lung damage or sudden death can result.
Cancer. Obesity is associated with an increased risk for certain types of cancer: uterine, colon, gall bladder, prostate, kidney and breast cancer.
Arthritis. For every 2-pound increase in weight, the risk of developing arthritis is increased by 9 to 13 percent.
Other important health risks include gastroesophageal reflux or severe heartburn, urinary incontinence, venous problems of the legs, lower back pain and disability from degenerative arthritis and disk disease have also been linked to being severely overweight. Other problems, including joint pain and hypoventilation, or shortness of breath, are significantly improved or reversed by weight loss.
Individuals with medically severe obesity also have a decreased life span.
Continue Learning about Obesity