You already know that Alfredo sauce and buttered biscuits can plump you up. So can the drugs you take. In a small percentage of people, medications can work against you by increasing your appetite or making you drowsy so you burn fewer calories during the day. Some of the most common offenders include certain anti-depressants, anti-psychotics, anti-histamines, migraine meds, steroids, some blood pressure meds, and insulin. You should check your weight constantly when you start a new drug and let a five-pound gain be an alarm that something's going wrong, so you can talk to your doc about other options.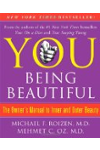 Be aware of how medications may affect body weight. Many common prescription medications have profound effects on metabolism and hormone fluctuations. Some psychiatric drugs, particularly the selective serotonin reuptake inhibitors (SSRIs), are well-known for adding weight to the person taking them. Prednisone and anti-inflammatories can also add extra pounds. Do a little research, and ask your doctor if weight gain may be a side effect.

If a required medication does add body weight, ask your doctor if there's an alternative that may not have this side effect. If may be something you have to live with, but there may be ways to counteract it. Again, tell your doctor of your concerns. He or she has probably encountered this problem with other patients and may have a workable solution.
Continue Learning about Obesity