Weight loss surgeries are major surgeries that, like skydiving and elevator sex, have as many risks as they have rewards. Most of all, you have to know going in that you have to commit to preparing for the procedures and changing your post-operative lifestyle. Do that, and weight loss surgery can turn out to be effective procedure that isn't just about improving your looks or sparing your desk chair—but all about improving your health. Drastically.
You also need to know that every patient reacts a little differently, so while some patients breeze through, others have a lot of adjusting to do to regain their vitality.
There are several permanent changes you'll need to make after you have weight loss surgery, in addition to eating smaller portions You will need to commit to certain routines (like taking a good multivitamin and vitamin B-12 daily, drinking lots of water, taking it easy on alcohol, caffeine, sodas, and acidic foods and not drinking during meals) to stay healthy for the rest of your life.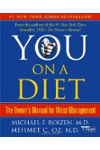 The changes you will need to make after weight loss surgery include:
learning to read nutrition labels
understanding the differences between fats, proteins and carbohydrates
increasing activity levels with having routinely scheduled workouts
attending bariatric support groups
buying new clothes
getting rid of some medicines as directed by your primary care physician with resolution of your medical illness that comes along with the intended weight loss
Continue Learning about Obesity