Yes, stress can cause weight gain. There are several factors that stress can contribute to weight gain. First, stress causes many people to stress eat. Stress eating is a type of emotional eating, which contributes to excess calories and when done often enough causes weight gain. In addition, the type so food people crave when stressed are generally high fat/sugary foods. Second, stress causes the body to produce more of the hormone cortisol; cortisol is a stress hormone that promotes body fat, especially around the stomach. Third, when someone is stressed they generally sleep less. Less sleep, chronic fatigue causes the hormone ghrelin to rise. Ghrelin is the primary hunger hormone, and causes someone to feel hungry even when they don't need to eat.
If you tend to over eat when stressed, you will gain weight. Many people eat unconsciously when under stress. They are unaware that they are continually munching as a way to relieve stress. Additionally when under stress your body produces more stress hormones and these can affect your weight. It is not unusual to stop our daily routines when stressed so just when you need exercise the most, you may not be getting to the gym.
When we're at ease, we produce the right balance of essential neurotransmitters: dopamine (which keeps us alert) and serotonin (which relaxes us). The proper balance of these two critical components keeps us content, alert, and happy throughout the day. But when we're stressed, this delicate balance gets thrown out of whack and can start to build fat around our waistlines. Why? Because when we get stressed, our cortisol levels increase and bring sugar into circulation from our cells. It happens because our bodies receive stress signals and assume, for instance, that a wild boar is chasing us, so it begins to fuel our muscles with sugar so we can outrun the beast.

But today, since we are sedentary -- stressing more about work deadlines than hunting animals -- that sugar goes straight to the liver and gets stored as fat around the waistline. So now our cells are empty and hungry. In addition, this release of cortisol makes us crave fat (because fat decreases cortisol). Chronic stress increases cortisol levels, and cortisol acts as a potent signal to the brain to increase appetite and cravings for certain foods, especially carbohydrates and fats.

Cortisol also acts as a signal to our fat cells to hold on to as much fat as they can and release as little fat as possible, even in the face of our attempts to reduce calorie intake for weight loss. If that weren't already bad enough for our weight-loss efforts, cortisol also slows the body's metabolic rate by blocking the effects of many of our most important metabolic hormones, including insulin (so blood sugar levels suffer and carb cravings follow); serotonin (so we feel fatigued and depressed); growth hormone (so we lose muscle and gain fat); and the sex hormones testosterone and estrogen (so our sex drive falls and we rarely feel "in the mood" when we're stressed-out and awash in cortisol). So, in sum, when you're stressed, you crave fat. Just as when you skip carbs, you crave sugar. So while we all think we're "addicted" to certain no-no foods, it's often just the case that we need to regulate what and when we eat. When we do this, our cravings disappear.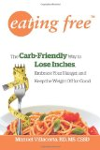 Continue Learning about Obesity