Although it is poorly understood, we now know that fatty tissue is a major endocrine organ that produces hormones just like other organs in the body. It secretes influential pro-inflammatory chemicals, messengers that contribute to low-grade inflammation, diseases, and pain.
It is thought that as fat tissue in the body increases, the blood vessels feeding this tissue are not sufficient to maintain a normal oxygen supply and there is a localized reduction of oxygen. This oxygen deprivation triggers pro-inflammatory reactions, which can produce more cell-damaging substances in the body.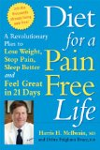 Continue Learning about Obesity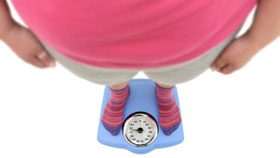 If you have too much body fat, you are obese, just like over 70 million other Americans. It happens because you eat more calories than you use, and your body converts the excess to fat. There are lots of reasons that this can happ...
en. Our lifestyle may lack exercise, we are given portions that are too big and too caloric when we eat, and some of us are just more efficient genetically at converting food into fat.
More