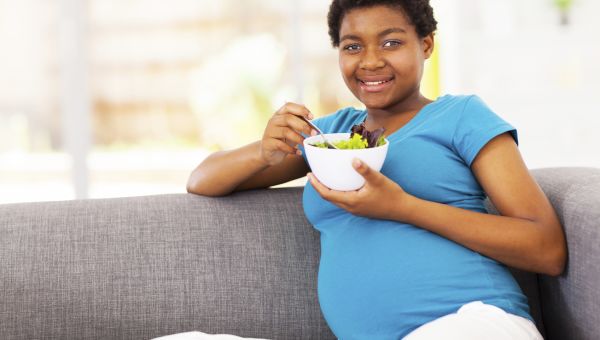 In 2007, the heaviest woman ever to give birth weighed in at 532 pounds and it took 30 doctors to perform the C-section. While she's an extreme example of what's happening across North America, the average weight for a 20-29 year-old woman jumped nearly 29 pounds between 1960 and 2002. Since then, the weight-gain epidemic has spread even more widely – even down to your unborn-children.
That's because a mom's life-long nutritional habits have a huge influence on whether her children grow up to be obese or not. And it's not just that she's setting a poor example. Lab studies reveal that eating a high-fat diet blocks expression of a gene called Pomc. That epigenetic change affects signaling pathways in the mother's brain that control everything from blood sugar levels to appetite. As those changes to a mom's genes get passed down, it takes her kids longer to feel full and they eat more. And guys, listen up -- chances are how you live today also affects how your children will live tomorrow.
So, to win the war against the current obesity epidemic and protect future generations try the following tips:
Stop eating saturated and trans fats in red meat, as well as processed foods.
Eliminate fried foods, sugars and added syrups from your plate.
Get moving – complete a minimum of 30 minutes of physical activity a day and aim to walk 10,000 steps daily.
Medically reviewed in July 2019.