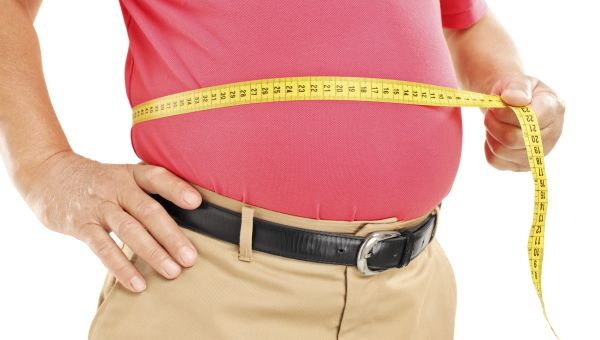 It's like adding insult to injury, receiving a one-two punch, or kicking someone when they're down: If you're overweight, your system's already compromised so your body's physical reaction to chronic stress becomes magnified and that reaction threatens your health much more than it would if you were a healthy weight.
Researchers can now assess how increased weight and excess body fat, which cause systemic inflammation, interact with negative responses to repeated stressors: They super-boost levels of the inflammatory hormone cortisol and the cytokine, plasma interleukin-6 (IL-6). That's more than double-trouble. In other words, if you're obese, you triple your chances of having a heart attack from reacting negatively to chronic stressors.
The solution is a short-term shift in how you respond to stress and a long-term plan to lose weight, unplug your stress response and get happy!
Short term: As a stop-your-stress-response-now solution, when you feel overwhelmed, take a step back and breathe slowly and deeply. It may sound simple, but it helps you feel in control and calm.
Long range: It's time to upgrade your lifestyle so you eat nine servings of fruits and veggies a day; eliminate all red meat, added sugars and syrups and processed grains from your plate; and drink plenty of water (never soda) daily. At the same time start a walking program (with a pedometer) heading for 10,000 steps a day and take 10 minutes daily to practice mindfulness meditation. And don't stress about making these changes -- enjoy them…and the younger RealAge you will achieve.