Potassium is an element that is found in foods. Your body needs potassium to maintain good health, it is important for nerves, muscles and heart. It is necessary to ingest potassium in sufficient amounts. For most people, a healthy diet provides all the potassium they need. It is contained in bananas, potatoes, tomatoes, prunes and many other foods. But if illness or insufficient potassium intake leaves your levels too low, your doctor may suggest supplementation. Some forms of potassium supplements are available by prescription from your doctor. Others can be purchased over-the-counter in a store. It is also important to be aware of many different formulations of potassium (potassium chloride, potassium phosphate, potassium citrate). Clarify with your health care provider which form of potassium you need before taking it. Available forms of potassium include: capsule, effervescent tablet, elixir, extended-release capsule, extended-release tablet, granule, liquid, powder for solution or suspension, solution and tablet.


Potassium is an electrolyte-an electrically charged particle needed for proper cellular functioning. Potassium specifically helps in carrying an electrical charge to help a nerve or muscle contract, and it helps regulate blood pressure and allow the heart and kidneys to function properly. Studies have shown that increased potassium intake can decrease the incidence of forms of arterial aging. What's more, adding the potassium equivalent of three bananas a day to your diet can make your RealAge as much as .6 years younger.

The recommended amount is 3,000 milligrams a day (in a balanced diet, you probably get about half that). One banana contains about 450 milligrams and avocados contain about 1,000 milligrams.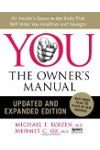 Potassium is an important mineral with numerous functions. Potassium is needed in your body for fluid balance, muscle contraction, and for your nerve impulses to work properly.
Research also suggests that a diet plentiful in potassium lowers blood pressure, especially in salt-sensitive individuals who respond more intensely to sodium's blood pressure –raising capabilities. Potassium helps negate some of the blood pressure-raising effects of excessive dietary sodium as it causes the kidneys to excrete excess sodium from the body. Reducing sodium levels in the body helps lower blood pressure.
Continue Learning about Nutritive Agent