Potassium is found in a variety of foods, with vegetables, fruits, low fat dairy foods, and dried beans and peas being potassium powerhouses! Here are some potassium-rich foods and some helpful tips that are teen friendly:
Potato, baked including skin, small, 738 mg
White beans, ½ cup, 595 mg
Yogurt, nonfat, plain, 579 mg
Sweet Potato, baked with skin, medium, 542 mg
Orange juice, 1 cup, 496 mg
Banana, 1 medium, 422 mg
Spinach, cooked, ½ cup, 370-419 mg
Tomato sauce, ½ cup, 405 mg
Milk, skim, 1 cup, 382 mg
Apricots, dried, ¼ cup, 378 mg
Soy milk, 1 cup, 372 mg
Kidney beans, cooked, ½ cup, 358 mg
Here's some easy ways to pump up your daily potassium:
Pour an 8-ounce glass of orange juice at breakfast to begin your day with a potassium boost.
Add leafy greens to all your sandwiches. Spinach in particular is a potassium dynamo!
Add dried apricots to your mid-morning yogurt for a one, two (apricots and dairy) potassium punch.
Have bean soup with your lunchtime sandwich for a warm way to enjoy your potassium.
Baked regular or sweet potatoes are potassium powerhouses on your dinner plate.
You need about 2,000-3,000 milligrams of potassium daily to grow, build muscles, transmit nerve impulses throughout your body, and promote healthy heart activity. The following foods are good sources of potassium:
Potato (1 medium) -- 844 mg (milligrams)
Cantaloupe (1/2 fruit) -- 825 mg
Avocado (1/2 fruit) -- 742 mg
Peaches, dried (5 halves) -- 645 mg
Prunes, dried (10 halves) -- 626 mg
Tomato juice (1 cup) -- 536 mg
Yogurt, low-fat (1 cup) -- 530 mg
Lima beans (1/2 cup) -- 517 mg
Salmon (3 ounces) -- 490 mg
Soybeans/edamame (1/2 cup) -- 486 mg
Apricots, dried (10 halves) -- 482 mg
Orange juice (1 cup) -- 472 mg
Pumpkin seeds (2 ounces) -- 458 mg
Sweet potato (1/2 cup) -- 455 mg
Banana (1 medium) -- 400 mg
Almonds (2 ounces) -- 426 mg
Spinach (1/2 cup) -- 419 mg
Milk, skim (1 cup) -- 418 mg
Peanuts (2 ounces) -- 400 mg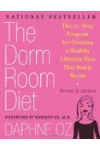 Continue Learning about Nutritive Agent