Fresh fruits, vegetables, legumes and low-fat milk and yogurt are some of the most potassium-rich foods on the planet. Try adding a half-cup of sliced papaya (which tops the list of potassium-rich fruit) or kiwi (which has more potassium than a banana) to your favorite whole grain breakfast cereal. Tuck sliced tomato and avocado, both potassium powerhouses, into your sandwich at lunchtime. Savor non-fat Greek yogurt for a potassium- (and protein-) packed snack. And include a half-cup of pinto beans or a half-cup of lentils with your dinner to finish the day strong.
Bananas and avocados are, ounce for ounce, the richest sources of potassium. One banana contains about 467 milligrams (mg) of potassium, and both Florida and California avocados contain over 1,000 mg of potassium. Although avocados are highly caloric because of their high fat content, they are rich in monounsaturated fats, the kind of fat that's good for you. Potatoes, citrus fruits, tomatoes, spinach, celery, cantaloupes, and honeydew melons are also excellent sources of potassium, having 400 to 500 mg a serving. Even though they are relatively high in calories, dried apricots and peaches provide over 1,500 mg of potassium per cup, which is all the extra potassium you need in a day. Dairy products, lean meats, and fish (tuna, mackerel, and halibut) contain over 500 mg per serving. Sardines are extremely rich in potassium, with over 1,000 mg per serving. Skim milk and low-fat yogurt are excellent sources of potassium (400 mg per serving).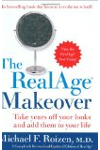 Potassium-rich foods include dark green leafy vegetables, fruits from vines, and root vegetables. Here are a few examples:
Potatoes
Winter squash
Prunes
Cantaloupe
Oranges
Apricots
Salt substitutes contain large amounts of potassium and may be useful to some people but harmful to others with certain medical conditions. Talk to your healthcare provider before you use salt substitutes.
Potassium is a mineral that helps normalize blood pressure. To add more potassium to your diet, consider splashing these foods onto your plate:
Baked white or sweet potatoes, cooked greens (such as spinach), winter squash (orange)
Bananas, plantains, many dried fruits, oranges and orange juice, cantaloupe and honeydew melons
Cooked dry beans
Soybeans (green and mature)
Tomato products (sauce, pasta, puree)
Beet greens
Here are selected food sources of potassium from the U.S. Department of Agriculture (USDA) National Nutrient Database for Standard Reference:
Sweet potato, baked, 1 medium
Tomato paste, 1/4 cup
Baked potato, without skin, 1 medium
White beans, canned, 1/2 cup
Yogurt, plain, low-fat, 8 ounces
Halibut, cooked, 3 ounces
Soybeans, green (edamame), cooked, 1/2 cup
Yellowfin tuna, cooked, 3 ounces
Banana, 1 medium
Spinach, cooked, 1/2 cup
Milk, nonfat, 1 cup
Apricots, dried, 1/4 cup
Potassium is found in a variety of foods including:
Potato, baked including skin, small, 738 mg
White beans, ½ cup, 595 mg
Yogurt, nonfat, plain, 579 mg
Sweet Potato, baked with skin, medium, 542 mg
Orange juice, 1 cup, 496 mg
Halibut, cooked, 3 ounces, 490 mg
Soybeans, cooked, ½ cup, 485 mg
Cod, cooked, 3 ounces, 439 mg
Banana, 1 medium, 422 mg
Spinach, cooked, ½ cup, 370-419 mg
Tomato sauce, ½ cup, 405 mg
Milk, skim, 1 cup, 382 mg
Apricots, dried, ¼ cup, 378 mg
Soy milk, 1 cup, 372 mg
Kidney beans, cooked, ½ cup, 358 mg
Potassium-rich foods include:
Potato, baked, with skin (1 medium) 1,082 mg
Sweet potato, baked, with skin (1 medium) 694 mg
White beans, canned (1/2 cup) 595 mg
Yogurt, low fat (8 ounces) 531 mg
Beets, cooked (1 cup) 519 mg
Halibut, cooked (3 ounces) 490 mg
Banana (1 medium) 422 mg
Kidney beans, canned (1/2 cup) 328 mg
Raisins (1.5-ounce box) 322 mg
Salmon, cooked (3 ounces) 319 mg
Blackberries (1 cup) 233 mg
Continue Learning about Nutritive Agent