In general you want to start eating fiber foods at breakfast. Keep in mind that high fiber foods are nutrient packed. You will not only obtain calories from these foods but plenty of vitamins, minerals and flavonoids. It will also help you achieve the daily goal of 25 to 35 grams daily. Fiber breakfast items to incorporate are whole grain breads, oatmeal, apple, banana, grapes and orange among many. Start your day in a fiber way!
Whenever you eat fiber you'll benefit, but if you schedule doing so for one particular time of day it can be especially helpful for curbing cravings and helping you eat less, says fitness and weight loss expert Chris Powell. Find out when to get your fiber fix by watching this video.
While you should aim for around 30 grams of fiber a day, the key is bulking up in the morning. Studies show that consuming fiber in the morning (at breakfast) makes you less hungry in late afternoon -- a notorious candy-sucking, diet-busting time of day.

Great sources of breakfast fiber include oatmeal, cereal, whole grains, and fruit.

Start with 1 to 2 grams of dietary fiber before meals and bedtime and slowly increase to 5 grams (if you add it all at once, you'll produce more gas than a Saudi oil field).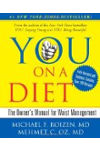 Continue Learning about Nutrition