I am sure we are going to get a ton of wonderful answers on this subject but I will have clients look at 3 things on a label (of course there are more than just these 3 things)
The order of the ingredient list. Ingredients are listed by order of relevence and therefore the first ingredient is the biggest ingredient in terms of weight. You can get a snapshot at the food by understanding what your food contains the most of by the order of the ingredients in weight
Look at both calories and calories from fat. We do want to consume healthy fats and fats are not bad but typically you can avoid calorie density by simply picking foods that are not high in relation from calories and calories from fat. For instance a fatty meat may be 200 calories per serving but may have 150 calories from fat. No matter what the label says it has 75% of its calories from fat. However a very lean beef may be 140 calories and 25-30 calories coming from fat, this is obviously the better choice. We recommend getting your fats from good fat sources such as good nuts, oils and many other sources. (which on a label are going to be almost all fat)
Look at the number of servings. Just because something says it is 100 calories does not mean the entire container contains 100 calories. If per serving it is 100 calories and the total servings are 10 then that container has 1000 calories. Just pay attention to the number of servings.
If a package says "contains whole grains" does that mean its entirely whole grains? Ignore what's on the front of the package and go directly to the food label and ingredient list. "Fat-free!" or "zero trans fats" may sound like a dieter's dream, but fat-free foods (especially salad dressing) can be loaded with more sugar than a baker's bowl. Another caution: Just because something "contains whole grains" doesn't mean it's made entirely or even mostly with whole grains. Bottom line: The front of the package isn't even as revealing as the outside of a new car. It might look seductive, but you really have to check what's under the hood to see what it's all about. The ingredient list is where all the answers are.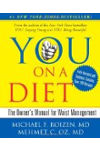 You should be as active reading food labels as you are reading the stock ticker or the horoscopes. Don't eat foods that have the following listed as one of the first four ingredients:
Simple sugars
Enriched, bleached, or refined flour (it means it's stripped of its nutrients)
HFCS (high-fructose corn syrup–a four-letter word).
Putting these substances into your body is like dunking your cell phone in a glass of water. It'll cause your system to fritz out by shorting out your hormones and sending your body confusing messages about eating.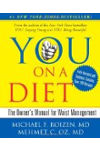 Continue Learning about Nutrition