Fiber is a carbohydrate that gives food its bulk. It can't be digested by the body, so it's calorie-free. Fiber-rich foods include fruit, vegetables, legumes, whole grains and products made with whole grain, like certain cereal and crackers. (Refined grains, like white flour, have been stripped of fiber.) Fiber-rich foods are helpful to weight loss because they fill you up for relatively few calories. Plus, certain types of fiber can slow down the conversion of starch to blood sugar, preventing spikes and dips in blood sugar, which, in turn can help quell appetite. Fiber can also trap a little of the fat and cholesterol from a meal, ushering them out of the body before they can be absorbed -- another little weight loss perk. Women should be aiming for 25 grams of fiber per day; men should consume 38 grams.
Fiber is simply the part of the plant that our bodies cannot digest. For this reason, high fiber diets are usually lower in calories. If one of your goals is to lose weight, increasing slowly your dietary intake should be a priority. A recent study published in the American Journal of Clinical Nutrition found that women with the highest intake of fiber had 49% lower risk of gaining significant weight compared with those who had low fiber intake.
Fiber is roughage -- indigestible roughage. It slows down the absorption of fat and keeps your colon working, clean and free of cancer. It's also the bulk you need to fill you up so you feel like you had a square meal.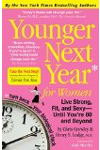 Continue Learning about Nutrition