Cut and bake sweet potatoes instead of French fried potatoes to save yourself on calories, saturated fat and high insulin levels. Sweet potatoes and yams (minus butter and sugar!) are rich in Vitamin A, protein and fiber. They do not tend to spike the blood sugar like a potato does, so they're great for minimizing blood sugar hikes and insulin peaks. If you must go for a potato, opt for baked French fries instead of fried and you'll save yourself about 150 calories. Bake them at home with low-fat cheddar cheese for a delicious treat that satisfies cravings.
Kids love to eat French fries, but what can parents offer as a healthier option? In this video, Dr. Oz offers a delicious and nutritious alternative to this popular food.
Whip up a batch of these for a much tastier and far healthier alternative to French fries.

Zucchini Cheese Fries

Makes: 6-8 servings

Ingredients

8–10 medium zucchini
4 large eggs
1 Tbsp. chili powder
2 cups grated Parmesan cheese
Oil for frying

Directions

Preheat oven to 200° F.

Trim ends off zucchini, and cut each in half. Cut each zucchini half lengthwise into 3 wedges.
Set aside. Combine eggs and chili powder in a shallow bowl and beat together. Spread grated
Parmesan cheese on a plate.

Heat 1" oil in a large skillet, to 375° F. Dip zucchini fries into the egg mixture, and then coat with
Parmesan cheese. Cook in preheated oil, in small batches, until golden brown. Keep in warm oven
until ready to serve.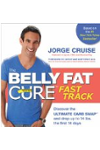 Continue Learning about Nutrition