In spite of the presence of valuable omega-3 fats, called eicosapentaenoic acid (EPA) and docosahexaenoic acid (DHA), nearly all fish and shellfish contain mercury and other pollutants, such as polychlorinated biphenyls (PCBs). Pollutants and mercury accumulate in fish as the polluted water is filtered through their gills. Larger fish that have lived longer have the highest levels of mercury because they've had more time to accumulate it. They may also accumulate it from all the smaller fish they have eaten, similar to the way we accumulate mercury in our tissues from the fish we eat.

If you eat fish regularly, your body is undoubtedly high in mercury. You cannot remove the mercury by trimming the fat or by cooking because it is deposited throughout the fish's tissues. Mercury levels tested in patients correlate exceptionally well with the amount of fish the individuals consumed.

Individuals eating fish a few times a week had blood mercury levels exceeding 5.0 micrograms, the maximum level recommended by the National Academy of Sciences. Women eating seafood more than twice per week had seven times the blood mercury levels of non-fish eaters, and children eating fish regularly had mercury levels 40 times higher than the national mean. Mercury can be removed from the body naturally, but, even after a patient avoids fish for a period of time, it may take years for the levels to drop significantly.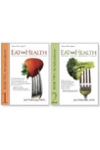 Much like the concerns around meat, the challenges pertaining to fish consumption deal with the quality of the meat, which is directly related to the quality of the environment the fish was living in and what it ate. But there are also certain concerns that are specific to fish, namely the contamination by two toxins: methylmercury and polychlorinated biphenyls (PCBs).

The issue most often raised when it comes to fish consumption is that of the levels of methylmercury and PCBs found in the fish flesh (where methylmercury is stored) and fat (where PCBs accumulate).

Methylmercury is mercury (in water) that has been methylated by microorganisms (a complex series of processes that transforms mercury into its methylated, and most toxic, form), making it incredibly easy for humans to absorb. It's the most dangerous form of mercury for human health, and we are exposed to it by eating large, carnivorous fish. These bigger fish eat smaller fish that eat diets of methylmercury-stuffed plankton in infected waterways. Methylmercury is most dangerous for pregnant women, as it crosses the placenta and enters the fetus's brain, where it wreaks havoc. This is why doctors recommend that pregnant women be very careful with their consumption of tuna, a large carnivorous fish that often has high levels of this contaminant.

When it comes to PCBs, the story gets uglier. All fish, small and large, regardless of where they are on the food chain, have some degree of PCB contamination. PCBs have been shown to damage human reproduction and development, alter immune function, and create problems with the skin. PCBs get into our waterways from pesticides (another good reason to eat organic) and other industrial wastes and emissions. Even those that have been banned from use (dichlorodiphenyltrichloroethane [DDT] is a well-known example) persist in the environment for years. While all fish contain some amounts of PCBs, contamination levels increase as you move up the food chain, much like they do with methylmercury contamination. Also, fish that come from fish farms have significantly higher levels of PCBs.

The problem with both of these toxins isn't about the fish itself. It's the issue of industrial waste getting into waterways, where it is then absorbed and consumed by the fish in increasing levels of contamination as you go up the food chain.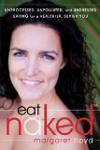 Continue Learning about Nutrition