Fiber is the part of a plant that humans cannot digest. There are two types of fiber: soluble and insoluble, and both have different health benefits! Soluble fiber is helpful in lowering LDL or "bad" cholesterol, whereas insoluble fiber helps to keep our digestive tract moving.
Try to eat 25 to 35 grams of fiber every day; however it is important to work towards this goal and to be sure to drink plenty of water along the way. This will help you to avoid problems with bloating or gas.
There are many simple ways to add fiber…
Add fiber-rich ingredients to your favorite recipes:

Sprinkle oat bran on cereal or in your oatmeal
Add slivered almonds or walnuts to a salad, yogurt or cereal
Include beans in soup
Mix ground flaxseed into baked goods

Eat a whole fruit rather than drinking juice
Make half of your grains whole
Eat 3-5 servings of vegetables per day by adding veggies to soup, sandwiches, pasta, omelets and pizza.
You can easily increase dietary fiber by eating more whole grains. Look for cereals that provide at least 4 to 5 grams of fiber per serving. Whole grain breads are far superior to products made from white flour.

You can also increase your consumption of fruits (especially berries) and vegetables (especially beans). For example, add dates, figs or prunes to the serving of cereal in the morning. Dried fruits such as cherries, blueberries and apricots can be taken to work and eaten as a snack. Cooked beans of all types are a good source of fiber. They provide approximately 4 to 5 grams of fiber per half-cup serving.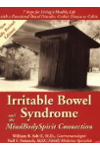 5 Easy Ways to Up Your Fiber

Choose a high fiber whole grain cereal

Breakfast is important and so is fiber. Fiber for breakfast is even better; starting your day with a breakfast high in fiber decreases feelings of hunger, so you tend to eat less throughout the day. For minimal calories, a good high fiber cereal can get you started on getting the majority of your daily fiber needs first thing in the day. Try Fiber One Cereal (1/2 cup gives you 14 grams of fiber and 60 calories!

Fresh fruit every day

Fruit is a delicious and nutritious way to add fiber into your diet. Top your cereal, oatmeal, or yogurt, eat plain, throw over a summer salad, or put on skewers for a healthy summer BBQ dessert, to add fiber along with vitamins and minerals to your daily routine.

Vegetables

Carrots, cucumbers, hearts of palm, cabbage, and water chestnuts to name a few are great sources of fiber with minimal calories. 1 cup of raw or ½ cup cooked vegetables contain only 25 calories, fiber, and are loaded with vitamins and minerals to keep your body healthy. Turn a boring salad topped with carrots, cucumbers, and tomato, into a fun and different take on lunch with toppings such as radishes, leeks, eggplant, beets, and artichoke to pack in a fiber punch.

Beans, Peas, and Lentils

Throw them over a salad, add to your favorite soup, puree to create a healthy dip or spread, add to salsas, mix with vegetables for a high fiber side, or eat them plain; anyway you choose, beans, peas, and lentils are packed with satiating fiber. Lentils are the true winner in this category containing the highest amount of fiber at 8 grams per ½ cup serving.

Choose a high fiber snack when mid-day munchies kick in

Steer clear from vending machines when you reach for a mid-afternoon pick me up. Vending machines usually offer an array of snacks that are high in fat and calories, and do not give you sustained energy for the rest of the day. Opting for a high fiber snack will keep you full, avoid energy crashes, and remember, the more fiber a food has, the fewer carbohydrates your body absorbs! Choose a high fiber cracker or piece of fruit paired with a low fat piece of cheese, high fiber bar such as F-Factor bars available in 3 delicious flavors (apple cinnamon, banana walnut, and fudge brownie), make your own trail mix with 1 oz. nuts and a few dried figs or apricots, or pop your own popcorn (3 cups air-popped popcorn = 3.5 g fiber).
Continue Learning about Nutrition