Always start by looking at the serving size listed on a product. The serving size is the key to understanding how much of a nutrient you are getting. For example, if you see a cereal box listing 3/4 cup as a serving size, all the calories, protein, fat, sodium, carbs listed underneath in the label are assuming you are eating 3/4 cup of that cereal. To get more information on label reading visit eatright.org
Food labels can be understood by doing the following:
Read the ingredients. The ingredients are listed by weight in order of the amounts used in preparation. Products use the greatest quantity of the first ingredient and the least of the last. Most packaged foods are now required to have full ingredient labeling.
Check the serving size. All of the nutrient information on the label is based on the serving size, so if you eat the equivalent of two servings, you will receive double the amount of nutrients listed on the label.
Percent daily value guidelines are determined by the FDA specifically for use on food labels. They tell us the percent of a day's worth of fat, sodium, etc., provided by the food in the context of a 2,000- calorie diet. Simple advice: If a food has 20 percent or more of the daily value, it is high in that nutrient; "low" means no more than 5 percent. There are many nutrients not included on this list, since it is only a simple guidance tool.
Calories from fat help you determine the fat content of a food. Fat, saturated fat, and fiber are listed in grams and as a percent daily value; sugars are listed in grams only.
Enriched means that some of the nutrients removed during processing have been replaced to approximate the levels found in the original food. However, other vitamins and minerals and fiber in whole grains are not restored to such foods as enriched flour, breads, and pasta.
Fortified means that nutrients have been added. These nutrients, such as iodine in salt or calcium in fruit drinks, may not normally be found in the food. They may be added in amounts greater than those that naturally occur, such as the large quantities of synthetic vitamins and minerals added to breakfast cereals.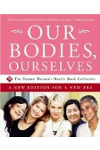 Continue Learning about Nutrition