Sodium levels are regulated by the kidney and adrenal gland. The adrenal gland produces a hormone called aldosterone that tells the kidneys how much sodium to retain. When either sodium or potassium becomes unbalanced, the kidney may expend the other electrolyte to maintain a balance. In kidney disease, this balancing function is lost and electrolyte imbalance occurs, causing problems with electrical conduction throughout the body, including the muscles, nerves, and heart.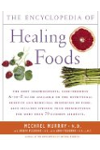 More About this Book
Encyclopedia of Healing Foods
From the bestselling authors of The Encyclopedia of Natural Medicine, the most comprehensive and practical guide available to the nutritional benefits and medicinal properties of virtually everything...
Continue Learning about Nutrition