You can include more fiber in your diet by eating whole food sources that are not processed, and avoiding refined carbohydrates. In this video, culinary nutritionist Rebecca Katz, MS, recommends some healthy, whole food sources of fiber.
To include more fiber in your diet, consider the following tips:
Select more legumes that are very high in fiber, such as red beans, black beans, and great northern beans.
Eat raw vegetables for snacks. Two carrots will give you a day's supply of vitamin A and provide more than 7 grams of fiber.
Read the cereal box ingredients label at the supermarket. If the cereal has less than 3 grams of fiber, put it back on the shelf.
Add dried fruits to your cereal. For instance, three prunes can give you 4 grams of fiber.
Keep your vegetables crisp -- not mushy -- when you cook them. Eat fruits and vegetables with skins on, to boost the fiber content.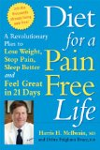 The richest sources of dietary fiber are whole grains, vegetables, fruits, and legumes such as beans and peas. Aim to eat at least three to four servings of fruit and four to five servings of vegetables every day. (For children, an adequate amount would be two to six servings of fruit and three servings of vegetables every day.) Add more beans, peas, and lentils to your meals. You also can increase your daily dose of fiber with a few grocery substitutions:
Buy bread that lists whole grain (such as wheat or other grains) as its first ingredient. It should have at least 3 g of fiber per slice.
Choose breakfast cereal with 5 g or more of fiber per serving; avoid cereals with sugar or sweeteners such as fructose, corn syrup, or honey as main ingredients.
Replace white rice with brown rice and regular spaghetti with the whole-wheat version, which contains more than twice the fiber found in regular spaghetti.
There are two types of fiber, insoluble and soluble.
Insoluble fiber adds bulk to stool. It is the form of fiber that regulates bowel movements to help prevent constipation.
Soluble fiber dissolves in water, forming a gel. It is the form of fiber that helps lower cholesterol levels.
Many foods, such as whole grains, fruits, and vegetables, are rich in both insoluble and soluble fiber. A few foods that have a little more fiber that is soluble include: old fashioned and steel cut oats, beans (like black beans, red beans and pinto beans) and apples.
Eating enough total fiber is what's important! The recommendation is 25 to 35 grams per day.
When adding fiber to your diet, it is important to do it slowly. This allows your digestive tract time to adjust. Add fiber too quickly and you may have cramping and bloating. It is also important to drink enough water (at least 4 to 8 cups a day) when eating a high-fiber diet, otherwise constipation may occur.
To get the recommended 25 to 35 grams of fiber per day, try to eat at least:
3 servings of whole grains (bread, cereal, pasta) per day
2 servings of fruit per day
3 servings of vegetable per day (1 serving equals ½ cup cooked or 1 cup of salad)
Try to include nuts and seeds several times a week.
Fiber supplements are also available. The same advice about going slowly applies here, too. Your digestive tract needs time to adjust so you're not faced with cramping and bloating. And don't forget your water. Drink at least 4 to 8 cups daily when taking a fiber supplement.
A few examples of fiber supplements available at your local pharmacy are:
Metamucil
Fiber Choice
Benefiber
Citrucel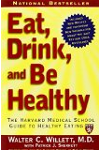 Try a one-pot solution: This hearty stew provides almost half the fiber women should eat daily, and a third of what men need, thanks to the beans and kale. Besides fiber, this dish packs plenty of protein, B vitamins, iron and antioxidants.
Chicken, Kale, and White Bean Stew
Serves 4
2 teaspoons canola oil
½ medium onion, chopped
2 cloves garlic, minced
4 ounces sliced mushrooms
1 pound boneless, skinless chicken breasts, cut into pieces
1 bunch kale (about ¾ pound), stems removed and cut into ribbons
1 15-ounce can diced tomatoes
¼ cup no-salt-added tomato paste
1 15-ounce can cannellini beans, rinsed and drained
Freshly ground pepper to taste
Heat oil on medium heat in large skillet. Sauté onion, garlic and mushrooms for 3 to 4 minutes. Add chicken and cook for 3 to 4 minutes, until no longer pink on the outside. Add the kale in two or more batches and cook until wilted. Stir in the tomatoes and tomato paste, then add the beans. Simmer for 10 to 15 minutes.
Add fiber gradually to your diet, rather than 30 grams the first day. That gives the natural bacteria in your digestive system a chance to get used to the extra roughage. Make sure to drink enough fluid, too -- it helps fiber pass through the digestive system more easily.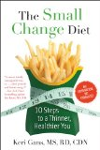 Continue Learning about Nutrition