Breakfast cereals should indicate whether they are whole grain products. Look for the words "whole-grain" or "rich in whole-grain." Examples of cereals that are more than 90 percent whole-grain include Cheerios, regular oatmeal, shredded wheat and Wheaties. All-bran cereals are an exception. Technically, they are not whole-grain, but they are so loaded with bran that they have the value of whole-grain.

Breads and crackers require a careful review of labels. The first ingredient should have the word whole in it, such as whole-wheat (another name is graham flour), whole oats, whole rye flour and whole barley. Search for whole-wheat crackers (for example, Triscuits), whole-wheat tortillas, whole grain bagels, couscous and whole wheat pasta.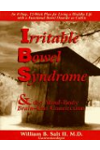 An easy way to identify if a product is whole grain is to look for the word "whole" in front of the grain in the ingredient listing. For e.g., "whole" wheat. Also, if there is a Whole grains stamp posted on the product that will provide you with the information.

The 100% Stamp means that a food contains a full serving or more of whole grain in each labeled serving and that ALL the grain is whole grain. The basic Whole Grain Stamp appears on products containing at least half a serving of whole grain per labeled serving.
Continue Learning about Nutrition