Calcium and vitamin D intake might still be inadequate for many older people even if they take a multivitamin, because few foods contain sufficient calcium and vitamin D to satisfy dietary requirements. Although vitamin D can easily be obtained through exposure to sunlight, many of us don't get enough. Therefore, adding 500 mg of elemental calcium three times a day and at least 600 international units (I.U.) per day of vitamin D for older adults is recommended.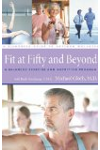 Continue Learning about Nutrition

Eating a variety of foods each day that are low in fat and calories ensures you get proper nutrition and nutrients like folate, magnesium and iron. Calcium, fiber, potassium and selenium are other nutrients essential for wellness, ...
growth, development, cell repair and disease prevention. Colorful foods, such as fruits and vegetables, are often the richest sources of nutrients. Taking a multivitamin once daily is a good way to supplement your diet.
More