That depends on what you want to measure. The quick answer for most people, especially those who want to lose weight, is whole foods, skin on, minimally processed, according to our Chef Clinic research.

However, if you're eating a cup of anything, as listed in the USDA tables online, then you'll start with dry pearled barley (31 grams), move thru boiled navy beans, lentils, pinto beans and black beans (15-19 grams) and finish up with artichokes and deglet noor dates at 14 grams each. Deglet Noors are delicious...a little drier, chewier and not quite as sweet as big, sticky, truffle-like medjools.

If you're looking at 200 calorie portions, however, and don't mind the High Fructose Corn Syrup, Caramel Color and Aspartame, it's hard to beat Kellogg's All Bran Cereal, Extra Fiber, at 42 grams. Hydrate, hydrate, hydrate, or it will be cement-like inside of you.
Foods richest in fiber are: lentils, artichokes, dates, beans, raspberries, blackberries, oat bran, parsnips, collard greens, and peas.
Do you think broccoli has the highest fiber content? Think again.

Watch the video to find out from Dr. Oz which foods have the highest fiber content.

The richest sources of dietary fiber are whole grains, vegetables, fruits, and legumes such as beans and peas. Bread that lists whole grain (such as wheat or other grains) as the first ingredient and that has at least 3 g of fiber per slice is a good choice. So are breakfast cereals with 5 g or more of fiber per serving. Baked beans, kidney beans, soybeans, chickpeas, green peas, and cooked lentils range from about 9 g to 17 g of fiber per cup. Fruits and vegetables are particularly rich in fiber. Good sources include pears, apples, peaches, oranges, berries, pumpkin, papaya, spinach, sweet potatoes, potatoes, artichokes, Brussels sprouts, broccoli, squash, carrots, and corn.
Following are some high-fiber choices that deserve that spot on your plate, along with how much of them is considered one serving:
barley: ½ cup cooked
breakfast cereal, high fiber: ¾ cup (average serving)
brown rice: ½ cup cooked
buckwheat: ½ cup cooked
legumes: (chickpeas, black beans, northern beans, kidney beans, etc.): ½ cup
oats: ½ cup dry
quinoa: ½ cup cooked
whole-wheat bread: 1 slice
whole-wheat couscous: ½ cup cooked
whole-wheat pasta: ½ cup cooked
wheat berries: ¼ cup dry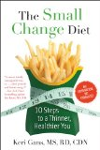 Sources of fiber foods can be found in the grains food group, fruit and vegetable food groups, and even in the protein group. In the grain group there are higher fiber cereals, whole wheat breads and tortillas, and bran muffins. In the fruit group your best bet to higher fiber fruit is fresh, dried, frozen or canned but not from juices. Raspberries, apples, pears, and prunes all have 3 grams or more of fiber per serving. Vegetables that are higher in fiber include: potato with skin, peas, broccoli and carrots. In the protein group you will find higher fiber food choices from beans, lentils and split peas, nuts and nut butters.
Continue Learning about Nutrition