Among the growing list of identified phytochemicals, carotenoids are the best studied. There are currently more than 700 known carotenoids, the most common being the compounds that produce the red, yellow and orange pigments found in colored fruits and vegetables. The best-known, carotene, was first isolated in carrots and gives them their bright orange color.

Although phytochemicals are not essential to humans, i.e., not required by the body to sustain life, they provide a broad range of protective benefits, from reducing inflammation and speeding healing to preventing infection and fighting cancer.

Carotenoids include beta-carotene, alpha-carotene, beta-cryptoxanthin, lycopene, lutein, and zeaxanthin.
Carotenoids are a category of protective chemicals in plant foods called phytochemcials. They include beta-carotene, lycopene, and lutein, all of which protect fat cells, blood, and other bodily fluids from cell damage. They are responsible
for the colors in many orange, red, green, and yellow fruits and vegetables.

Sources of carotenoids include carrots, apricots, cantaloupe, papayas, mangoes, pumpkin, sweet potatoes, squash, broccoli, collard greens, kale, Swiss chard, tomatoes, pink grapefruit, kiwifruit, and watermelon.
Carotenoids -- pigments found primarily in yellow, orange, and red fruits or vegetables -- are similar to vitamins, as both facilitate specific chemical reactions. Unlike vitamins, carotenoids are not required for survival. A key function that carotenoids perform is to attach to free radicals, packaging them so they can be washed out of the body, and preventing them from damaging our cells and chromosomes.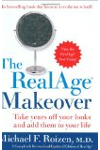 Carotenoids are a naturally occurring pigment in plants that are responsible for the red, yellow, and orange colors of fruits and vegetables and are also found in dark green vegetables. Carotenoids can protect your cells from free radicals, enhance your immune system, prevent vitamin A deficiency, and help your reproductive system function properly. Food sources that are high in carotenoids include:
carrots
sweet potatoes
spinach
kale
papaya
tomatoes
Carotenoids are plant and animal pigments that color many fruits and vegetables, including carrots and cantaloupe. Some carotenoids, such as beta and alpha carotene, can be converted to vitamin A in the body. Other common carotenoids include lutein, lycopene, and zeaxanthin.
Carotenoids are the yellow-red pigments that give carrots, butternut squash, and cantaloupe their vibrant, deep orange color. There are over 600 different carotenoids, but only 3 -- beta-carotene (β-carotene), beta-cryptoxanthin (β-cryptoxanthin), and alpha-carotene (α-carotene) -- can be converted to vitamin A. These three provide approximately 25 to 35 percent of the dietary vitamin A consumed by adults in the United States, with the majority of it coming from beta-carotene. Other nutritionally significant carotenoids, including lycopene, lutein, and zeaxanthin, may function as antioxidants or provide health benefits, but cannot be converted to vitamin A. Continue Learning about Nutrition