There's a great deal of evidence for vinegar lowering the glycemic index of a meal by more than 25%. It seems as reliable as any food "rule" could be.

Both white vinegar and apple cider vinegar were used in the literature. But acetic acid is acetic acid, so any kind of table vinegar that has at least 5% acetic acid should work if you consume at least 20 milliliters (1.5 tablespoons).

In my trials, neither white vinegar nor balsamic vinegar had a lowering effect on blood sugar. I even drank 3 tablespoons of vinegar before my meals as a last-ditch attempt. Unhappy times in stomach-ville and no discernible benefit. Why no effect? There are a few possible explanations, but the most likely are: I need a higher dose, or vinegar doesn't affect fructose metabolism and showcases its effects in a high-starch meal.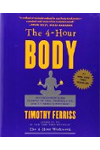 Continue Learning about Nutrition