If you are trying to lose weight, the trick to get you to desire fewer calories faster is to eat a lot of these high-volume, high-nutrient foods. Their nutrient values are also great tools in meeting your hunger's volume requirements. They include:
Raw vegetables: lettuce, tomatoes, peppers, celery, snow pea pods, carrots, beets, cucumbers, red cabbage, onion, bean sprouts
Fresh fruits: berries, melons, oranges, pears, apples, grapes, kiwis, peaches, papaya, mango, cherries
Cooked green vegetables: kale, collards, Swiss chard, Brussels sprouts, spinach, string beans, artichokes, asparagus, broccoli, Chinese cabbage, bok choy, zucchini
Cooked non-green vegetables: mushrooms, eggplant, onions, cauliflower, spaghetti squash, butternut squash, carrots
When you increase these super-healthy foods in your diet, you will feel less temptation, and you will be in control of your food cravings and appetite.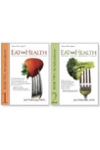 One very basic rule of thumb is getting a lot of fiber. Fiber helps you feel satisfied and many high fiber foods have lower calories.
There are a few of my favorite foods that are high in fiber and also have a fat burning effect:
Whole grains. Your body needs carbohydrates, it is its primary source of energy. Your body actually burns twice as many calories breaking down whole foods like brown rice or oatmeal than processed foods think processed cereals or white bread. These whole grains are rich in fiber which makes you feel full, a great plus!
Lentils are a great fat burning food. They really support your metabolism because of its high iron content. Imagine, one cup of lentils contains a whopping 35% of your daily iron needs and 20% of us are iron deficient. Your metabolism slows down if your body does not get the nutrients it needs on a daily basis to work efficiently.
Continue Learning about Nutrition and Weight Loss