There isn't a day when I don't have a food craving -- and it's not for broccoli or carrot sticks! It's for comfort foods, such as bread, pastas and desserts. But satisfying these cravings every day won't help the numbers on the scale. Think about how you feel after too large a meal, or after you've binged. You become lethargic, sleepy, often upset with your lack of control. Numerous studies link how we feel to what we eat. When in a foul mood we tend to eat foods with poor nutritional value. Eating these foods lessens our anxieties. When we're feeling good about life, we want to eat better.
Here are a few tips for satisfying those cravings and improving your mood:
Try a low-fat, low-protein, high-complex carbohydrate snack: a whole wheat bagel, toast or English muffin with a little jam or honey, or a cup of brown rice or other whole grain cereal. Fruits or vegetables, or a bowl of low-fat popcorn, will also satisfy a craving. Not laden with protein or fat, these snacks raise your serotonin level, which boosts your mood and curbs food cravings. Adequate serotonin also helps you sleep better.
Large amounts of proteins such as meat and cheese can suppress serotonin.
The sugar in chocolate slows you down, but if you have a craving try some chocolate syrup poured over fruit. Buy a syrup made with cocoa, which is low in fat.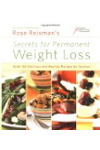 Continue Learning about Nutrition and Weight Loss